Nestled between canyons, Cottonwood is a town one stumbles upon. Its vibrancy encourages the spirit and offers respite. We are discoverers, creators, seekers and doers… and we would not wish to be anywhere else but here.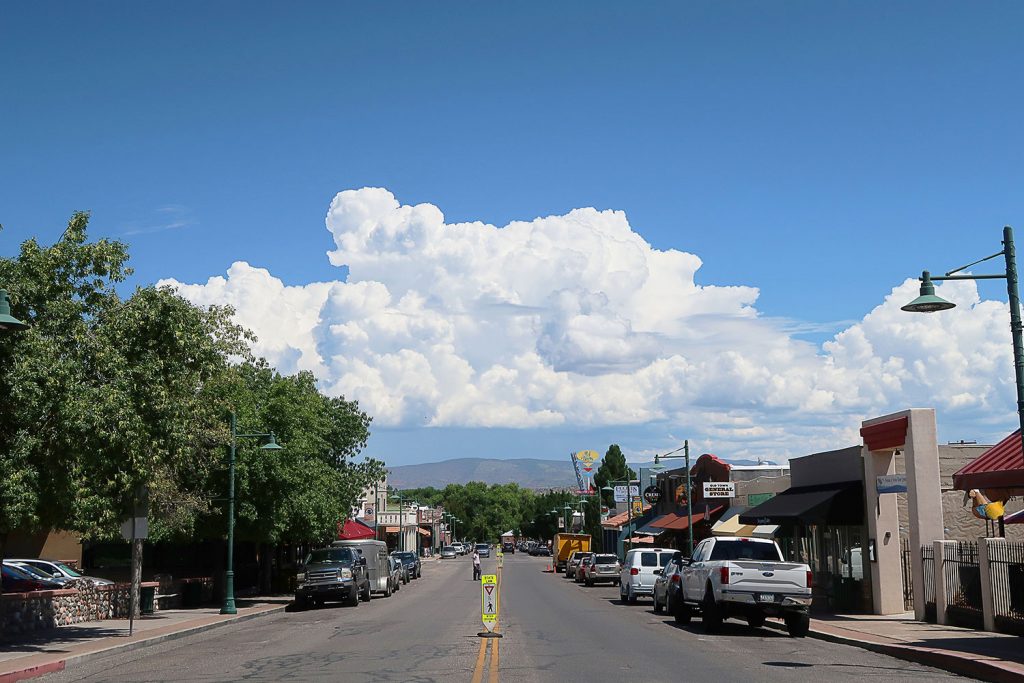 Lying in the river valley between the mountains of Sedona and Jerome, Cottonwood's central location means that the ski slopes of Flagstaff and Phoenix shops are within easy reach.
Flagstaff – 1 hr
Prescott – 1 hr
Phoenix – 1.5 hrs
Las Vegas – 5 hrs
Palm Springs, CA – 5.5 hrs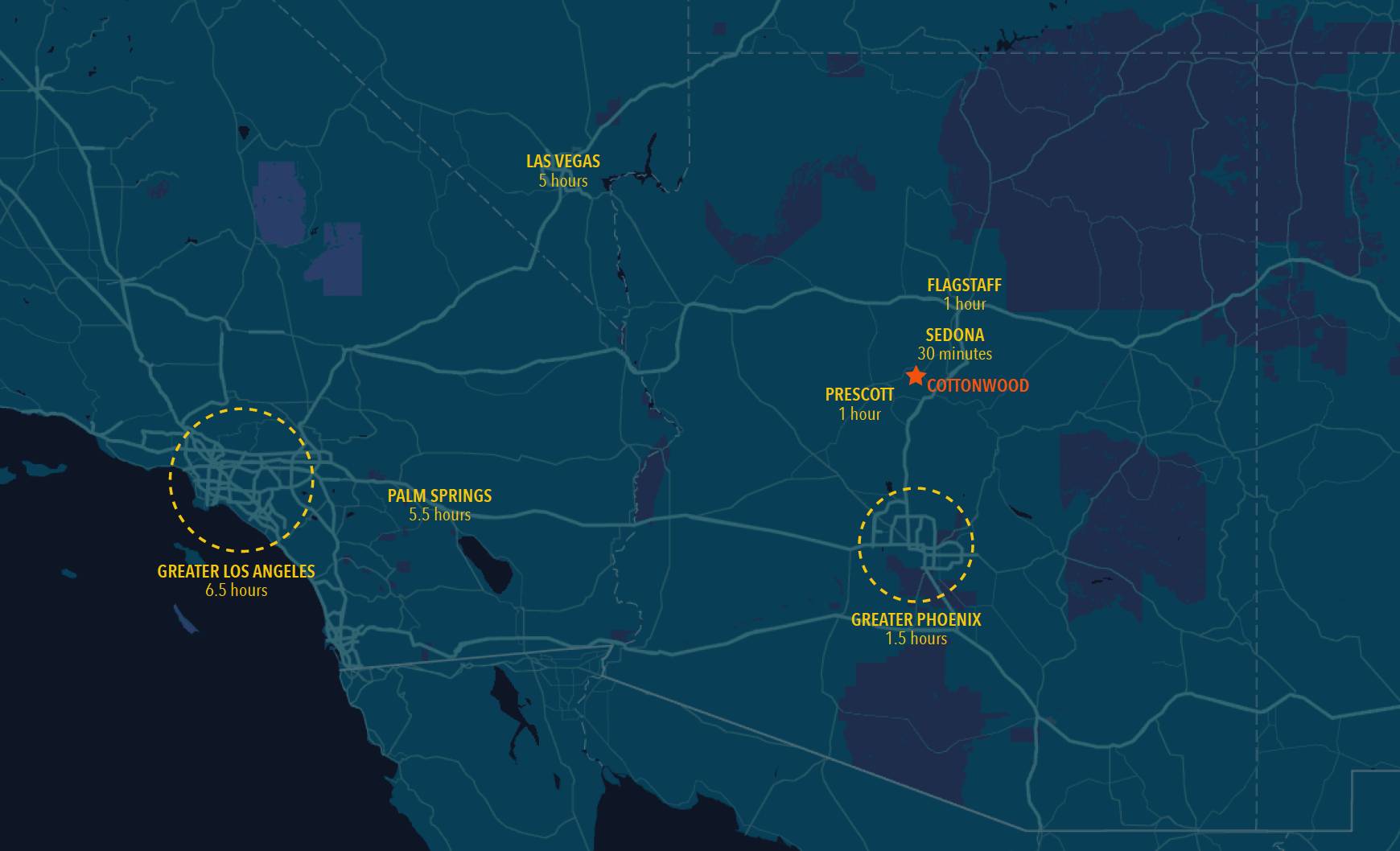 Our moderate climate makes it easy to enjoy year-round, outdoor recreation.